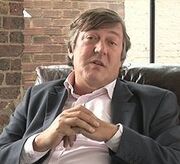 Voice actors are the people who provide voices and vocal effects (such as gibberish voices).
Voice actors
Multiple games
Robbie Stevens - Larry Da Vinci (LittleBigPlanet 2, LittleBigPlanet 3, The Journey Home)
Joseph May - Green Lantern
David W. Collins - The Negativitron
Unknown - Tutorial Narrator
Lucy Newman-Williams - Irene
Vocal effects only
Multiple Games
LittleBigPlanet 2
Frank T. Todaro - Buzz Lightyear, Evil Emperor Zurg
Andrew Danish - Slinky, Stinky Pete
Dave Goelz - Gonzo, Dr. Bunsen Honeydew, Statler
Eric Jacobson - Fozzie Bear, Miss Piggy, Animal
Steve Whitmire - Kermit the Frog, Beaker, Waldorf
Mela Lee - Additional Voices
Chris Tergliafera - Additional Voices
Trivia
Several of the voice actors are actually behind-the-scenes staff. Jeremy Mayne, Kenneth Young and Jonatan Crafoord all worked in the music and sound department at Media Molecule, and Dave Mervik is a story writer at Tarsier Studios.
In most Muppet productions, Steve Whitmire performs Statler and Dave Goelz performs Waldorf. However, in the Muppets Pack, their voices were switched by accident.File:LittleBigPlanet 3 - Hugh Laurie & Stephen Fry Trailer
Reference
See also
Community content is available under
CC-BY-SA
unless otherwise noted.