"

Lets do this thing... whatever this thing is.

"

— HelloTyler

About Me
It all started in about 2007 when me and my dad downloaded the LBP demo. I liked it so much that I bought the game of the year edition. It was a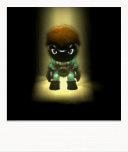 ton of fun and I later bought LBP2, which was twice as much fun as the first. Since it came with LBP2, I own Sackboy's Prehistoric Moves, and it's okay. I made Sack-Costumes (by hellorobert) in LBP2. I want a crown so bad, and I recorded one of my HelloTyler podcasts about LBP in hope of getting one. I have the LBP2 Move Pack too, and it rocks! I also have the Electric Mayhem Costume pack and the Muppet pack. I have LBP Portable, and I hope to get LBP Vita. (First I have to convince my dad to get me a VIta!) I also can't wait for LBP Karting.
Favorites
My Favorite...
DLC pack is the Sly Cooper and Bentley costume pack.
Level is Into the Heart of the Negativitron.
Accomplishements
Making the Phil page on the Phineas and Ferb wiki, which was my first page created and edit ever done. Unfortunately, I forgot my username and password, so you won't find that on my contributions because I made a new profile.
Making an iPad app with my dad around Christmas 2011.
Making the HelloTylerPodcast and Blog around summer 2011.
Making my 50th edit, which was making this page.
Reaching 200 edits, which was uploading a picture.
My 400th edit, and the 500th page at the same time XD.
Stuff that you might find useful
Gallery
Userboxes
Community content is available under
CC-BY-SA
unless otherwise noted.