Felica is a news reporter that lives in Manglewood.
Story
In the level Two's Company, Felica asks of Sackboy (and a friend) to help her find stickers to prove that Newton is a fraud.
As Felica owns a challenge room, she is seen outside in the Manglewood Hub herself.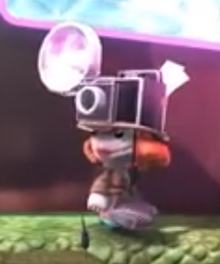 Profile
Appearance
Felica mostly takes on the appearance of Sack-Thing, with an over-sized camera on the head.
Trivia
She is voiced by Lorelei King, who also voices Miss Elena.