Didgerido Digeridon't is one of the levels of LittleBigPlanet PSP in the area Down Under.
Description
Finding the Mystic in the Spirit Cave is not going to be as easy as it looks, it looks like you might encounter some mild peril in here. Head on as best you can though, you'll find The Mystic himself on the very top of the mountain.
Meet the Mystic and all will become a bit clearer.
Videos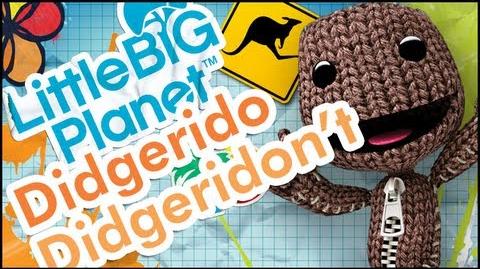 Trivia
The good spirits in the Spirit Cave resemble Wandjina, the rain and cloud spirit in aboriginal Australian mythology.
Community content is available under
CC-BY-SA
unless otherwise noted.