Character Customisation is a way for the player to make their character unique and different by applying various costumes and other clothing.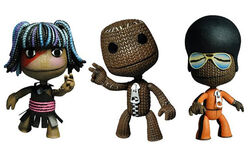 As well as the content unlocked by playing the
Story mode
, various new costume pieces can be
downloaded
from the PlayStation Store or from inside the game.
In order to customize the player character, press the

button to open the Popit Menu. After selecting Customize Character use the left analog stick or directional buttons to highlight different costume pieces and options. Press the L1 button or the R1 button to shuffle between pages. Press the

button to try an item on and press the

button again to take it off.
Most customization can be done through the Customize Character submenu, but Stickers and Decorations can also be attached using the Stickers and Decorations submenu. When applying stickers, the player's character is split into certain areas, the same as with costumes (e.g. placing a large sticker on an eye will only colour the eye and not the rest of the face).
First page (Materials):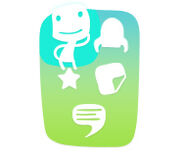 First page (My Costumes):
This section is for functions related to your costume. You can wash it to remove stickers and decorations, save it, load a saved costume, reset to default, or allow your Popit to compose a more random one if you're feeling lucky!
Second Page
The material, texture, color or pattern of skin.
Third page
Eyes: Material or type (or number) of eyes. You have to use these.
Glasses: Items worn in front of eyes
Hair: Hair style, used often in order to best differentiate between Sackboys and Sackgirls.
Head: Hats, clothes, or similar items that are placed on or around head.
Mustache: Mustaches or items to be used on or below the nose.
Mouth: Teeth or other item for the mouth. Many of these won't be properly seen unless your Sackperson's expression has been changed.
Fourth page

Feet: Shoes, boots, sandals, or other similar items for the feet.
Hands: Gloves and other item(s) that will attach to the hand(s).
Legs: Trousers (or Pants in America) or undergarments for the legs (skirts don't go here).
Neck: Capes, necklaces, or items that go around neck.
Torso: Shirts and jackets, and also dresses and suits. Selecting some of these may often change the Legs selection.
Waist: Things to wear around the waist of your Sack person, including tails.
Fifth page
This section lets you choose the menu colors for your Sackperson. Depending on the color you choose the color of some clothes will also change. The background player color also changes certain colors of weapons and menus, such as being used as the paint color for your Paintinator, or the loading screen.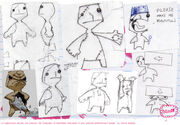 Head
Abe Head
Alias Mask
Alien Mask
Andreas Hat
Angel Halo
Angler Hat
Anglerfish Head
Anon Helmet
Antlers
Anubis Mask
Astrid Hat
Astro Hat
Athena Headpiece
Auricom Helmet
Aviatress Headgear & Hair
Babyface Bonnet
Bag Head Hat
Barbossa Hat
Baseball Cap
Batgirl Mask
Batman Mask
Beaker Head
Beaniehair
Bentley Helmet
Berrie Hat
BetaBlaster Mask
Big Daddy Helmet
Big Dog Hair
Birthday Candle
Black Bellamy Pirate Hat
Black Bolt Head
Black Knight Helmet
Blue Headscarf
Bonnet
Boxer Headgear
Brainiac Cables
Bride of Sackula Hair
Bulldog Head
Bunny Ears
Burlesque Feather
Buzz Lightyear Helmet
Cangaceiro Hat
Cannonball Helmet
Cap
Captain America's Headpiece
Cardboard Hat
Cardboard Mask
Cardboard TV
Carrot-Stick Hat
Catwoman Mask
Caver Helmet
Cecilia Hat
Chef Hat
Cheshire Cat Head
Chicken Beak
Chimera Skull
Chinese Dragon Mask
Chinese New Year Boy's Hat
Christmas Tree Head
Cleaning Lady Bandana
Clu Helmet
Cog Princess Hat
Colossus II Head
Colossus III Head
Commander Shepard N7 Helmet
Computerhead Headpiece
Console Kitty Headpiece
Cordlass Headpiece
Cork Hat
Cossack Papakhi
Count Sackula Hair
Cowboy Hat
Crash Helmet
Crocodile Mask
Crown
Cubist Headpiece
Cupcake Hat
Cute Lion Ears
Cutlass Liz Pirate Hat
Cyborg Headgear
DJ Rewind Hat
Dalmatian Hat
Damsel In Distress Headdress 1
Damsel In Distress Headdress 2
Daredevil's Horns
Davy Jones Head
Daxter Helmet and Ears
Deadpool Headpiece
Dean Mask
Deep Sea Diver Helmet
Delsin Hair and Hat
Dinosaur Mask
Doctor Doom Mask
Dr. Bunsen Ears and Nose
Dr. Eggman Goggles
Dr. Finkelstein Brain
Dr. Livingsack Hat
Dr. Teeth Hat
Dragon Knight Helmet
Druid Cowl
Edible Crab Shell
Elizabeth Swan Hat
Elizabeth Hat
Emperor Zurg Horns
Escape Plan  Hat
European Infantry Hat
Ezio Auditore Cowl and Collar
Ezio Auditore from Assassin's Creed Revelations Hood
Fake Bald Head
Farmers Cap
Feathered Head Band
Feisar Helmet
Fencer Mask
Fez
Fireman Helmet
Flameclaw Head
Flaskboy Headpiece 1
Flaskboy Headpiece 2
Flaskboy Headpiece 3
Flaskboy Headpiece 4
Floyd Pepper Hair
Fly Mask
Flyboy Hat
Fozzie Bear Hat & Ears
Frog Mask
Frozone Super Suit Head
Fur Hat
Garfield Ears
Garrus Head
Genghis Khan Hat
Geometry Boy Hat
Ghost Rider's Mask
Ghutra
Globetrotter Hat
Goldfish Bowl Headpiece
Golfer Hat
Good Knight Helmet Silver
Good Knight Helmet Gold
Gorilla Mask
Green Goblin's Ears
Green Goggles
Groundhog Hat
Gurlukovich Soldier Helmet and Mask
Halloween Mask
Hamm Head
Hammerstein Helmet
Hawkeye Mask
Hazmat Trooper Helmet
Headphones
Head Dress
Headset and Goggles
Helghast Helmet
Henrik Headband
Holo-suit Helmet
Hoplite Helmet
Horse Ridder Helmet
Hula Flower
Human Torch's Head
Icelion Head
Ico Hat
Iron Fist Mask
Iron Man's Helmet
Isaac Clarke Advanced Suit Helmet
Janice Hat
Japanese Festival Headband
Jessie Hat
Joe Danger Helmet
Johnny Alpha Helmet
Joker Eyebrows
Journey Hood and Scarf
Judge Dredd Helmet
Kabuki Hair
Kai Hat & Hair
Kermit Head
Knuckles Headress
Leprechaun's Hat
Lex Luthor Jaw Piece
Liara Head
Lion Mask
LittleBigPlanet Cap
LocoRoco Black Hair
LocoRoco Blue Hair
LocoRoco Pink Hair
LocoRoco Red Hair
LocoRoco Yellow Hair
Lots-O'-Huggin' Bear Ears
Mad Hatter's Hat
Magneto's Helmet
Maleficent Horns
Mandrill Mask
Maria Hat
Mariachi Hat
Marmalade Head
Master Sin Hat
Mayan Feather Headdress
Medusa Mask
Meryl Hat & Hair
Metulmutt Head
Minotaur Mask
Misunderstood Dragon Head Red
Misunderstood Dragon Head Green
Monkey King Crown
MotorStorm Helmet
Mr Moon Mask
Mrs Sun Headpiece
Munch Head
Musketeer Hat
Nariko Wig
Native American Head Dress
Neon Helmet
Ninja Scarf
Nite Owl Mask
No Ghosts Head
Not-So-Good Knight Great Helm Gold
Not-So-Good Knight Great Helm silver
Nova Helmet
Nursie Hat & Hair
Odie Ears
Oogie Boogie Headpiece
Origami Pajarita
Panda Hat
Patapon Head
Peace Day Helmet
Peacock Feathers
Pearl Girl Headpiece
Perseids Helmet
Persian Head
Pink Hair with Feathers Wig
Pipo Helmet
Piranha Helmet
Pirate Captain Tricorne
Pirate Hat
Planet Deely-Boppers
Policeman Uniform Hat
Poodle Hair
Pufferfish Head
Quina Hat & Hair
Raiden Hair and Helmet
Ratchet Hat & Ears
Red Horns
Rex Head
Ringmaster Top Hat
Robot Box Helmet
Rogue Trooper Helm
Roman Helmet
Rorschach Hat
Rosenberg Alienhead
Rowlf Ears
Runner Headband
Sabretooth Hair
Sack Sparrow Hair
Sack-Eating Plant Mask
Sack-in-a-Clock Hat
Sackbulb Headpiece
Samba Feathered Crown
Samurai Helmet
Santa Hat
Saracen Head Piece
Screaming Mantis Helmet
Sekhmet Mask
Shark Mask
Shemagh
Siamese Head
Sketch Hat
Skier Hat & Goggles
Slimer Hat
Sly Cooper Hat
Soldiers Helmet
Sombrero Hat
Songbird Head
Sonic the Hedgehog Headdress
Space Helmet
Space Pilot Helmet
Space Pirate Bandana
Space Suit Helmet
Space Warden Helmet
Sparky Head
Sphynx Head
Spider-Man's Mask
St.Bernard Head
Star-Lord Helmet
Statler Head
Stay Puft Sailors Cap
Steam Sack Helmet
Stinky Pete Hat
Stranger Hat
Straw Hat
Sunflowers Headpiece
Surreal Frame
Tag's Racing Helmet
Tails Headdress
Tennis Cap
Thanksgiving Turkey
The Flash Bolts
The Great Gonzo Mask
The Outlaw Bandana
Thing's Head
Thor Helmet
Thor's Helmet
Tigershark Head
Tinfoil Hat
Top Hat
Toro Mask
Triakis Helmet
Trixie Helmet
Turban
Tyler Hat & Goggles
United Front Games Hat
Valkyrie Helmet and Braids
Venom's Head
Victor Hair
Viking Helmet
Vincent Hat
Viola Hat
Vulture Mask
Waldorf hair
Wedding Veil
Werehog Headdress
Werewolf Head
White Knight Helmet
Wind-Up Hat
Winter Hat
Wolverine's Mask
Wooden Knight Helmet
Wooden Wig
Woody Hat
Wrestler Headgear
Wrex Helmet
Yellow Builder Cap
Yunica Helmet
Zebra Head
Zombie Brain
Zoot Hat
Zulu Head Piece
atoi Mask
iota Mask
Eyes
Ariel Eyes
Aurora Eyes
Belle Eyes
Black Bellamy Eyes
Button Eyes
Cartoon Eyes
Cats Eyes
Cheetah Eyes
Cinderella Eyes
Cutlass Liz Eyes
Cyclops Eye
Dizzy Eyes
Evil Eyes
Eyeshadow Eyes
False Lashes Eyes
Fozzie Bear Eyes
Gem Eyes
Grumpy Eyes
Happy Eyes
Harley Qunn Eyes
Holo-suit Eyes
Janice Eyes
Jasmine Eyes
Journey Eyes
Kat Eyes
Killer Frost Eyes
Lemming Eyes
Little Sister Eyes
Long Lash Eyes
Mad Hatter Eyes
Mischievous Lemming Eyes
Miss Piggy Eyes
Pirate Captain Eyes
Rapunzel Eyes
Raven Eyes
Rowlf Eyes
SHAZAM! Lightning Eye
Sally Eyes
Sinestro Eyes
Snow White Eyes
Solomon Grundy Eyes
Starhawk Eyes
Statler Eyes
Stitch Eyes
Stitched Button Eyes
Storm's Eyes
Tiana Eyes
Tired Eyes
Victor Eyes
Waldorf Eyes
Waterlily Eyes
White Neon Eyes
Zombie Eyes
Glasses
Animal Eyes
Ape Eyes
Astrid Glasses
Bentley Eyes
Big Dog Glasses
Black Cat Mask
Boris Googles
Buzz! Glasses
Cat's Eyes
Catwoman Glasses
Cordlass Glasses
Cowglasses
Cubist Eyes
Cutter Eyeglass
Daredevil's Mask
Disco Sack Glasses
Doctor Octopus's Goggles
Dr. Bunsen Glasses
Dr. Eggman Nose and Spectacles
Dr. Finkelstein Glasses
Dr. Teeth Eyes
Edna's Glasses
Fireman Breathing Mask
Fireworks Star Glasses
Floyd Pepper Eyes
Fly Goggles
Flyboy Glasses
Frozone Refraction Goggles
Garrus Eye Piece
Gold Monocle
Googly Eye Glasses
Green Lantern Mask
Happie Glasses
Heart Shaped Glasses
Jayden's Glasses
Lace Glasses
Mirror Sunglasses
Mystique's Goggles
Ozymandias Mask
Pink Fashion Sunglasses
Pink Star Sunglasses
Pirate Eye Patch
Plectra Glasses
Pop Boy Glasses
Retro Glasses
Rosenberg Glasses
Round Glasses
Sack in Black Glasses
Sack-in-a-Clock Glasses
Sackretary Glasses
Shutter Shades
Sly Cooper Mask
Space Pilot Glasses
Spider-Man's Eyes
Sporty Shades
Syndrome Mask
Tag's Eyes
The Incredibles Super Suit Mask
United Front Games Glasses
Zoot Sunglasses
Hair
'Sev' Haircut
Ada Lovelace Wig
Aerith Hair
Afro Wig
Alice Hair
Alvin Hair
Animal Hair
Aquaman Hair
Ariel Hair
Aurora Coronation Hair and Crown
Aurora Hair
Backslick
Barbossa Hair
Beehive Hair
Belle Hair
Bellydancer Hair
Big Quiff Wig
Bizarro Hair
Black Cat Hair
Black Widow Hair
Blond Hair Wig
Bob Parr Wig
Booker DeWitt Hair
Boris Hair
Boudica Hair
Bouffant Hairdo Wig
Braids
Burlesque Hair
Buzz! Hair
Cangaceiro Hair
Cecillia Hair
Cheetah Hair
Chinese New Year Girls Hair
Chun-Li Hair
Cinderella Hair
Cloud Hair
Cole Freeman Hair
Cole Hair
Combover Hair
Cordlass Hair
Curly Color
Cutlass Liz Hair
Cutter Hair
Cythia Hair
Dash Wig
Dean Hair
Doctor Octopus's Hair
Dolly Hair
Dr. Teeth Hair
Dreads
Edna Mode Wig
Elektra's Hair
Elizabeth Hair
Elizabeth Swann Hair
Ellie Hair
Emmett Hair
Ethan's Hair
Gem Hair
Ghostbusters Hair
Ginger Hair
Good Knight Hair Blonde
Good Knight Hair Brown
Green Lantern Hair
Grey Side Parting Wig
Guile Hair
Gymnast Hair
Happie Hair
Harley Quinn Hair
Helen Parr Wig
Hero Hair
Hulk Hair
Invisible Woman's Hair
Jack-Jack Wig
Jak Hair & Ears
Janice Hair
Jasmine Hair
Jayden's Hair
Jessie Hair
Jodie Holmes Hair
Joel Hair
Joker Hair
Judge Andreson Hair
Kat Hair
Kevin Butler Hair
Killer Frost Hair
Lemming Hair
Leonard Wig
Lion's Mane
Little Sister Hair
Long Bunches Wig
Mad Hatter Hair
Madison's Hair
Marie Hair
Master Hip Hair
Master Sung Ling hair
Master Tang Hair
Meryl Hair and Bandana
Mischievous Lemming Hair
Miss Piggy Hair
Mohawk
Motorized Patriot Wig
Mozart Powdered Wig
Mr. Pricklepants Hair
Mystique's Hair
Nathan Dawkins Hair
Nathan Drake Hair
Ozymandias Hair
Pelegosto Hair
Pigtails Hair Wig
Pigtails Wig
Pink Hair Wig
Pink Scarf
Pirate Captain Hair
Plectra Hair
Poison Ivy Hair
Ponytail Hair Wig
Pop Boy Hair
Punisher's Hair
Quorra Hair
Rapunzel Hair
Raven Hair
Red Ponytail
Red Queen Hair
Red Wig
Renaissance Hair
Rico Hair
Rogue's Hair
Rosenberg Hair
Ryan Clayton Hair
Ryu Hair
Sackabillie Hair
Sackretary Hair
Sally Hair
Scarlett Hair
Scrad Hair
Sebastian Hair
Señorita Wig
Sephiroth Hair
Silk Spectre Hair
Sinestro Hair
Slinky Dog Ears
Snow White Hair
Sofie Hair
Solid Snake Hair & Bandana
Solomon Grundy Hair
Storm's Hair
Stranger Hair
Supergirl Hair
Superman Hair
Syndrome Wig
The Great Gonzo Hair
Thor's hair
Tia Dalma hair
Tiana Hair
Tifa hair
Vincent Hair
Violet Wig
Wander wig
Waerlily Hair
Will Turner Hair
Wonder Woman Hair
Woody Hair
Yorda Wig
Yumi hair
Zangief Mohawk
Zatanna Hair
Zoot Hair
Mustache
Abe Mouth-stitches
Animal Beard
Barbossa Mustache
Beard
Big Dog Beard
Black Bellamy Beard
Boris Beard
Broom Mustache
Bulldog Nose
Cardbord Doodles Mustache
Caver Mustache
Chinese Mustache
Comb Mustache
Cossack Beard
Cutlass Liz Lips
Cutter Mustache
Dalmatian Nose
Daxter Nose
Dr. Eggman Mustache
Dr. Finkelstein Mouth
Dr. teeth Beard
Druid Beard
Edna Mode Nose
Ezio Auditore from Assassin's Creed Revelations Beard
Fancy Mustache
Flower Mustache
Floyd Pepper Mustache
Fozzie Bear Nose
Frozone Beard
Fullbeard
Funny Face Glasses
Garfield Mask
Genghis Khan Beard
Helgast Gasmask
Janice Lips
Joel Beard
Kratos Beard
Leprechaun Beard
Lion Nose
Long Mustache
Lots-O'-Huggin' Bear Nose
Marmalade Nose
Master Tang Mustache
Miss Piggy Snout
Mr. Pricklepants Nose
Munch Mouth
Mustache
Mutton Chops
Odie Mask
Peacock Beak
Pelegosto Nose Decoration
Penguin Beak
Pink Cat Nose
Pirate Captain Beard
Poodle Nose
Ratcher Nose
Ringmaster Mustache
Rosenberg Mustache
Rowlf Nose
Sack Sparrow Mustache
Sally Stitches
Samba Strass Stickers
Samurai Mask
Santa Beard
Saracen Beard
Siamese Nose
Sinestro Mustache
Slinky Dog Nose
Sly Cooper Nose
Solid Snake Mustache
Sonic the Hedgehog Nose
Space Pirate Captain Goatee
Sphynx Nose
Star-Lord Mask
Statler Chin and Nose
Stinky Pete Beard
Stranger Beard and Nose
Tails Nose
Thor Beard
Turtle Beak
Twirly Mustache
Viking Beard
Waldorf Chin and Nose
Werehog Nose
Will Turner Mustache
Zangief Beard
Zoot Nose and Chin
Mouth
Alvin Teeth
Animal Teeth
Babyface Dummy
Boris Teeth
Braces
Bulldog Teeth
Buzz Lightyear Teeth
Cheetah Teeth
Count Sackula Teeth
Dalmatian Teeth
Dolly Teeth
Dr. Teeth Teeth
Emperor Zurg Teeth
Jack Skellington Teth
Janice Teeth
Jessie Teeth
Joe Danger Shiny Teeth
Joker Teeth
Mad Hatter Teeth
Pelegosto Teeth
Pirate Captain Teeth
Rotten Teeth
Sabretooth Teeth
Scary Fangs
Sackula Fangs
Shamrock
Sly Cooper Teeth
Solomon Grundy Teeth
Stinky Pete Teeth
Straw
Tag's Smile
Tango Rose
Vincent Flower
Body
Feet
Abe Feet
Aerith Shoes
Alias Shoes
Alice Shoes
Astro Anklets
Aurora Shoes
Barbossa Boots
Batman Boots
Beaker Shoes
Belle Shoes
Bentley Shoes
Black Beliamy Boots
Boots "Sackgirls"
Boots "Sackboys"
Boris Shoes
Bow Shoes
Bunnyslippers
Captain America's Boots
Cecilia Wellies
Cheeta Ankle Chain
Cheshire Cat Socks
Cinderella Shoes
Cole Freeman Trainers
Colossus ll Hooves
Console Kitty Boots
Cordlass Anklets
Cossack Boots
Cowboy Boots
Crocodile Boots
Cutlass Liz Boots
Daredevil's Boots
Dean Shoes
Deep Sea Diver Boots
Delsin Shoes
Dinner Shoes
Dr. Bunsen Shoes
Dr. Livingsack Boots
Dress Shoes
Elizabeth Boots
Ellie Trainers
Fins
Fireman Boots
FlipFlops
Flower Flippers
Frozone Super Suit Boots
Fur Boots
Garfield Paws
Ghost Rider's Boots
Good Knight Boots Gold
Good Knight Boots Silver
Green Goblin's Boots
Grey Trainers
Hammerstein Boots
Hawkeye Boots
Holo-suit Boots
Icelion Feet
Iron Man's Rocket Boots
Jak Boots
Janice Shoes
Jasmine Shoes
Jodie Holmes Trainers
Joe Danger Shoes
Joel Boots
Joker Dress Shoes
Kai Boots
Kat Shoes
Kermit Feet
Knuckles Sneakers
Lemming Feet
Light Trainers
Lots-O-Huggin' Bear Feet
Maria Boots
Mariachi Shoes
Marie Trainers
Mayan Ankle Feathers Metalmutt Feet
Miss Piggy Shoes
Misunderstood Dragon Claws
Moonboots
Mr. Incredible Retro Super Suit Boots
Nite Owl Boots
Not-So-Good Knight Sabatons Gold
Not-So-Good-Knight Sabatons Silver
Nursie Shoes
Odie Paws
Ozymandias Boots
Pelegosto Leg Bands
Red Queen Boots
Rex Claws
Rogue's Boots
Sack Sparow Boots
Sack in Black Shoes
Sack-in-a-Clock Shoes
Sally Shoes
Samba Golden Sandles
Saracen Shoes
Scarlett Shoes
Scrad Sneakers
Sebastian Flip-Flops
Siamese Back Paws
Slinky Dog Feet
Sly Cooper Boots
Snow White Shoes
Soccer Cleats
Solomon Grundy Shoes
Songbird Claws (Feet)
Sonic the Hedgehog Sneakers
Space Pilot Boots
Space Suit Boot
Space Warden Boots
Sports Trainers
St. Bernard Back Paws
Statler Shoes
Syndrome Boots
Tails Sneakers
The Flash Boots
The Incredibles Super Suit Boots
Thor's Boots
Tifa Shoes
Tigershark Feet
Trailblazer Boots
Trainers
Trixie Feet
Victor Shoes
Vincent Shoes
Viola Shoes
Waldorf Shoes
Waterlily Shoes
Wellington Boots
Werehog Sneakers
Wolverine's Boots
Wonder Woman Boots
Wooden Knight Boots
Woody Feet
Zoot Shoes
atoi Shoes
Legs
Abe Loin Cloth
Algerian Fan Shorts
Alias Trousers
Alien Trousers
American Fan Shorts
American Trousers
Animal Pants
Aquaman Trousers
Argentinian Fan Shorts
Ariel Tail
Army Trousers
Australian Fan Shorts
Aviatress Trousers
Bad Cole Pants and Sneakers
Baggy Jeans
Baggy Silk Trousers
Barbossa Trousers
Batman Trousers
Belgian Fan Shorts
Big Daddy Pants
Big Dog Trousers
Black Knight Legs
Booker DeWitt Trousers
Bosnia and Herzegovina Fan Shorts
Boudica Sandals
Boxer Shorts
Brazilian Fan Shorts
Bride of Sackula Legs
Burlesque Fishnets & Shoes
Buzz Lightyear Legs
Cameroonian Fan Shorts
Cangaceiro Jeans & Boots
Cecilia Jeans
Cheetah Loincloth
Chilean Fan Shorts
Chimera Trousers
Chun-Li Boots
Cloud Trousers
Cole Freeman Jeans
Cole Trousers
Colombian Fan Shorts
Colossus lll Feet
Cossack Trousers
Costa Rican Fan Shorts
Costume Skirt
Count Sackula Legs
Creased Skirt
Croatian Fan Shorts
Cutlass Liz Pants
Cyborg Lower Armor
Daredevil's Trousers
Davy Jones Trousers
Deadpool Trousers
Dean Jeans
Delsin Jeans
Devil Trousers
Dr. Livingsack Shorts
Dr. Teeth Pants
Dragon Knight Legs
Dungarees Bottom
Dutch Fan Shorts
Ecuadorian Fan Shorts
Electra's Boots
Ellie Trousers
Emmett Pants & Boots
Emperor Zurg Robe
English Fan Shorts
Ethan's Trousers
European Infantry Trousers
Ezio Auditore Breeches and Boots
Ezio Auditore from Assassin's Creed Revelations Pants and boots
Fireman High Visibility Trousers
Floyd Pepper Pants
French Fan Shorts
Frozone Super Suit Pants
Garrus Leg Armor
Genghis Khan Trousers
German Fan Shorts
Ghanaian Fan Shorts
Ghost Rider's Trousers
Ghostbusters Trousers
Global Fan Shorts
Golfer Trousers
Good Cole Pants and Sneakers
Greek Fan Shorts
Green Goblin's Pouch
Guile Camouflage Trousers
Handyman Trousers and Shoes
Happie Flares
Helghast Trousers
Henrik Trousers
Hero Trousers
Holo-suit Leggings
Honduran Fan Shorts
Hoplite Shinguards
Horse Rider Jodhpurs
Hulk's Trousers
Human Torch's Legs
ISA Battledress Trousers
Ico Trousers
Invisible Woman's Costume Bottom
Iranian Fan Shorts
Italian Fan Shorts
Ivorian Fan Shorts
Jack Skellington Trousers
Japanese Fan Shorts
Jean Skirt
Jeans With a Belt
Jodie Holmes Jeans
Joe Danger Star Trousers
Joel Trousers
Johnny Alpha Legs
Joker Suit Trousers
Judge Dredd Trousers
Kabuki Trousers
Kevin Butler Trousers
Killer Frost Boots
Leonard Britches and Boots
Leprechaun's Trousers
Lex Luthor Armor Legs
Mad Hatter Trousers
Mariachi Trousers
Marie Shorts
Master Hip trousers
Master Sin Trousers
Master Sung Ling Trousers
Master Tang Trousers
Meryl Trousers
Mexican Fan Shorts
MotorStorm Trousers & Boots
Motorized Patriot Trousers
Mozart Breeches and Socks
Mr. Incredible Retro Suit Pants
Nathan Dawkins Trousers
Natan Drake Trousers
Nigerian Fan Shorts
Nite Owl Trousers
Not-So-Good Knight Cuisses Silver
Not-So-Good Knight Cuisses Gold
Ozymandias Belt
PVC Trousers
Pants
Paramedic Trousers
Persian Back legs
Pirate Captain Pants
Pirate Shorts
Plaid Shorts
Policeman Uniform Trousers
Polka Skirt
Poodle Back Legs
Pop Boy Trousers
Portuguese Fan Shorts
Punisher's Costume Bottom
Ratchet Trousers
Raven Bottoms
Red Boxer Shorts
Red Stripe Pants
Rico Trousers
Ringmaster Trousers
Robert Trousers
Robot Trousers
Rogue Trooper Trousers
Rorschach Trousers and Shoes
Rosenberg Pants
Russian Fan Shorts
Ryan Clayton Trousers
Ryu Gi Pants
SHAZAM! Belt and Boots
Sack in Black Suit Pants
Sack-in-a-Clock Trousers
Samba Skirt
Samurai Pants
Santa Trousers
Saracen Trousers
Scrad Pants
Sebastian Trousers
Shelby's Trousers
Shorts Leggings
Skier Trousers & Skis
Skinny Jeans
Solomon Grundy Shorts
South Korean Fan Shorts
Space Pilot Leggings
Space Pirate Captain Leggings
Space Suit Legs
Space Warden Leggings
Spanish Fan Shorts
Star-Lord Trousers
Stranger Pants and boots
Supergirl Boots
Surreal Trousers
Sweatpants
Swiss Fan Shorts
Syndrome Pants
Tag's Trousers
Tennis Skirt
The Great Gonzo Trousers
The Incredibles Super Suit Pants
The Outlaw Pants
Thing's Legs
Thor Legs
Thor's Trousers
Track 'n' Field Shorts
Tracksuit Bottoms
Tyler Trousers
Uruguayan Fan Shorts
Valkyrie Boots
Venom's Costume Bottom
Vincent Leg Vines
Vincent Trousers
Viola Shorts
Werewolf Trousers
White Knight Legs
Kill Turner Trousers
Woody Pants
Yunica Shoes
Zatanna Trousers
Zombie Legs
Zoot Pants
Zulu Leg Puffs
atoi Legs
iota Legs
Hands
BetaBlaster Bugicide Spray
Chicken Wings
Barbossa Hands
Boudica Spear
TV remote
Sackboy Doll
Fairy Star Wand
Frying Pan
Leather Gloves
Medusa Hands
Pirate Hook
Wooden Sword
Sock Puppet
Chimera Gloves
Minotaur Wrist Guards

Neck
Bat Wings
Blades of Chaos
Bumblebee Wings
Buzz! Tie
Bowtie
Collar & Tie
Cowboy Bandana
Dollar Chain
Hero Cape
Pink Fairy Wings
Roman Cape
White Ruff
Torso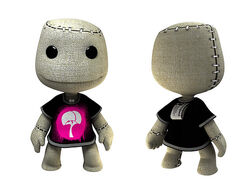 Black and Pink Dress
Black Tuxedo
Count Sackula Torso
Dr. Livingsack Jacket and Backpack
Dungarees Bottom
Dungaree Dress
Dungarees Top
Elizabethan Doublet
Elizabethan Dress
Fairy Dress
Fringed Dress
Launch Day T-Shirt
Meryl Vest
Paperboy
Polka-Dot Black Dress
Red Poncho
Red Stripe Swimsuit
Roman Armor
Scale Swimsuit
Solid Snake Vest
White Wedding Dress
King Kong Torso
Long Grey Coat
Pirate Waistcoat
Sherwani
Tracksuit Top
Werewolf Torso
Zombie Torso
Chimera Armor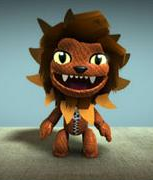 Waist
Bunny Tail
Chicken Tail
Console Kitty Tail
Daxter Tail
Devil Tail
Dinosaur Tail
Life Ring
Lion Tail
Mermaid Tail
Monkey Tail
Werewolf Tail
Zebra Tail
Glitches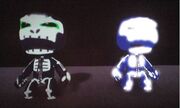 Neon Skeleton: Electrocute yourself and pause the game. If your face glows, turn off the controller, and then turn it back on when prompted then save your costume. This can also be obtained by going into Create mode, electrocuting a block of material, pausing (up on directional pad), falling onto the block and when your face glows quickly unpausing and rewinding (left on directional pad) all before you respawn. (May take some time)
Black Popit: This is more like an easter egg, but if you change your controller's port to 2, 3, 4, 5, 6, 7, then 1 and 2, you will have a black popit. Strangely, in the tutorial video in Introduction, black can be seen as a selectable color in the Customize Sack person menu.
Player Color
LittleBigPlanet
Pale Blue & Purple
Pale blue menus, purple InfoBubbles. The clothes adopt a bright and dark bluish color.
Green & Blue
Green menus, blue InfoBubbles. The clothes adopt a greenish color.
Red & Green
Red menus, green InfoBubbles. The clothes adopt a dark reddish color.
Orange & Green
Orange menus, green InfoBubbles. The clothes adopt an orange-reddish color.
Aqua & Blue
Aqua menus, blue InfoBubbles. The clothes adopt an aqua blue color.
Pink & Yellow
Pink menus, yellow InfoBubbles. The clothes adopt a pink color.
Customizing OddSock
Head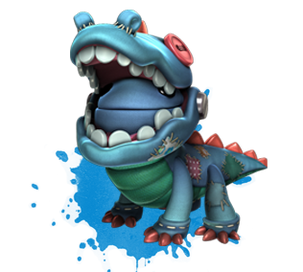 Eyes
Button Eyes
Caroon Eyes
Jake Eyes
Lion Eyes
Miss Elenena Eyes
Voodoo Eyes
Wyvern Eyes
Glasses
Hair
Jake Ears
Lion Mane
Miss Elenena Hair
Wyvern Spines
Head
Alligator Head
Arlo Head
Armored Vehicle Turret
CDA Hazmat Helmet
Chester Head & Horns
Chinese Dragon Head
Darleen Hair
Elephant Head
Elk Head
Frog Head
Gary Eyestalks
Golf Visor
Knight Helmet
Muffit II Head
Pet Collector Crest
Pig Head
Pug Head
Ragdoll Horsey Head
Robo-Sock Headset
Sock Ness Head
Spacesuit Helmet
Sven Head
Tiger Head
Turbo Turtle Helmet
Voodoo Headdress
Wyvern Crest
Mouth
Gary Teeth
Jake Teeth
Robo-Sock LED Teeth
Sock Ness Straw
Mustache
Darleen Food Tray
Golf Club
Horse Snout
Jake Nose
Lion Mouth
Pet Collector Beak
Robo-Sock Nose
Wyvern Mouth
Nose
Body
Feet
Alligator Feet
Arlo Hind Feet
Armored Vehicle Wheels - Back
CDA Hazmat Boots (Hind)
Chinese Dragon Front Claws
D.D. Hind Paws
Darleen Hind Skates
Frog Feet
Golf Shoes
Jake Paws
Lion Paws (Hind)
Muffit II Feet (Hind)
Pet Collector Hind Feet
Pug Hind Paws
Rear Metal Hooves
Space Boots (Hind)
Sven Hooves (Back)
Tiger Hind Paws
Wyven Hind Feet
Hands
Alligator Hands
Arlo Front Feet
Armored Vehicle Wheels - Front
CDA Hazmat Boots (Front)
Chinese Dragon Front Claws
D.D. Front Paws
Darleen Front Skates
Elephant Front Legs
Frog Hands
Front Metal Hooves
Golf Sweatband
Griffin Claws
Jake Hands
Lion Paws (Front)
Muffit II Feet (Fore)
Pet Collector Front Feet
Pug Front Paws
Ragdoll Horsey Front Legs
Space Boot (Front)
Sven Hooves (Front)
Tiger Front Paws
Voodoo Pin & Bracelet
Wyvern Hind Feet
Head
Legs
Darleen Skirt
Elephant Hind Legs
Elk Hind Legs
Golf Skirt
Miss Elenena Legs
Muffit II Legs & Tail
Ragdoll Horsey Hind Legs
Spacesuit Trousers
Wyvern Leg Spines
Neck
CDA Hazmat Backpack
Darleen Scarf
Griffin Mane
Sven Neck Fur
Voodoo Necklace
Torso
Alligator Body
Arlo Body
Armored Vehicle Body
Beta Test Vest
CDA Hazmat Suit
Chester Body
Chinese Dragon Body
Darleen Shirt
Elephant Body
Elk Body
Frog Body
Gary Body
Golf Shirt
Griffin WIngs
Heraldic Caparicon
LBP Loves Chile Shirt
LittelBigPlanet™3 - Rare Launch T-shirt PAck (one size fits all)
Miss Elenena Torso
Muffit II Body
Pet Collector Body
Pig Body
Pug Body
Ragdoll Horsey Cowboy
Robo-Sock Body
Sock Ness Body
Spacesuit Top
Sven Harness
Tiger Body
Turbo Turtle Shell
Voodoo Skirt
Wyvern Wings
Waist
D.D. Tail
Elephant Tail
Gary Shell
Golf Club Bag
Griffin Tail
Horse Tail
Jake Tail
LIon Tail
Pug Tail
Ragdoll Horsey Tail
Robo-Sock Tail
Sven Tail
Tiger Tail
Wyvern Tail
Customizing Toggle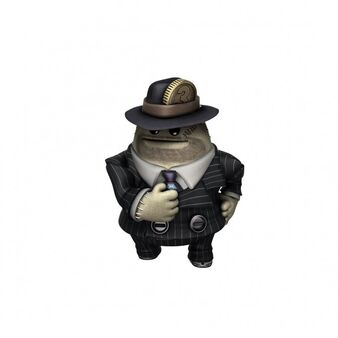 Toggle can toggle between Big Toggle and Little Toggle. Some of the wardrobe changes too. Legend:
+: Big Toggle only.
-: Little Toggle only.
=: Both can wear.
Head
Eyes
Ballerina Eyes =
Big Cop Small Cop Eyes +
Button Eyes =
Cosmonaut Eyes -
Cowboy Eyes =
Goblin Eyes -
Gunter Eyes -
Ice King Eyes +
Hildur Eyes -
Marshmallow Eyes +
Skull Face Mask =
Sugar Skull Eyes =
Troll Eyes -
Webber Eyes -
Yeti Eyes +
Glasses
Big Cop Small Cop Glasses -
El Montaña Mask +
Hildur Goggles -
Pigman Monobrow +
Sadness Glasses -
Super Hero Mask =
Hair
Ballerina Hair =
Biff Tannen (1955) Hair =
Big Cop Small Cop Hair +
Black Bunches +
Cheerleader Hair =
Cowboy Hair =
Garden Gnome Ears =
Ice King Beard +
Minotaur Hair +
Ocelot Hair =
Ogre Hair =
Opera Singer Hair =
Pigman Ears +
Sadness Hair -
Troll Grassy Hair -
Varric Hair -
Head
Anger Head -
Ape Head =
Baymax Helmet +
Big Cop Small Cop Hat +
Big Cop Small Cop Helmet -
Bigfoot Hair +
Bing Bong Hat & Ears +
Butch Head +
CDA Hazmat Helmet =
Cardboard Box =
Cowboy Hat =
Cylon Helmet =
Dr. Maxim Head +
El Guijarro Mask-
Fluff McCain Eyebrows & Fur Tuffs =
Garden Gnome Pointy Hat =
Goblin Hat -
Gopher Head -
Gunter Head -
Hades Helmet -
Hildur Legionnaire Helm -
John Head Box +
Junkyard Jim Ears =
Littlefoot Hair -
Mike Wazowski Eye -
Minotaur Horns +
Mobsta Hat =
Mr. Krabs Head +
Ogre Ears and Horns =
Oleg Horns +
Oola Hat -
Opera Singer Helmet =
Partrick Star Head +
Pigman Top Hat +
Plankton Head -
Skull Face Hat =
Spacesuit Helmet =
Squirrel Head -
Sully Head +
Tribal Mask =
Troll Stone Ears -
Mouth
Bigfoot Fangs +
Cheerleader Braces =
Fluff McCain Fangs =
Ice King Teeth +
Junkyard Jim Tounge =
Littlefoot Fangs -
Missing Tooth =
Mr. Krabs Teeth +
Mr. Molecule Teeth +
Pigman Teeth +
Sulley Teeth +
Troll Rounded Teeth -
Webber Teeth -
Yeti Teeth +
Mustache
Ape Nose & Mouth -
Big Cop Small Cop Moustache =
Bing Bong Trunk +
Cheerleader Plaster +
Cowboy Mustache =
Doctor Maxim Beard +
Fluff McClain Beard =
Garden Gnome Beard =
Gunter Nose -
Ice King Nose +
Junkyard Jim Nose =
Littlefoot Beard -
Marshmallow Beard +
Minotaur Nose +
Ocelot Mustache =
Ogre Teeth =
Oleg Beard +
Pigman Snout +
Troll Stone Nose & Grassy Beard -
Body
Feet
Anger Shoes -
Ape Feet =
Ballerina Slippers =
Biff Tannon (1955) Shoes =
Big Cop Small Cop Shoes =
Bigfoot Feet +
Bing Bong Feet +
Butch Feet +
CDA Hazmat Boots =
Cheerleader Trainers =
Cosmonaut Shoes +
Cowboy Shoes +
El Guijarro Shoes -
El Montaña Shoes +
Garden Gnome Shoes =
Goblin Feet Wrapping -
Gopher Feet -
Gunter Feet -
Hades Sandals =
Junkyard Jim Claws (Feet) =
Littlefoot Feet -
Mike Wazowski Feet -
Minotaur Hooves +
Mobsta Shoes =
Ocelot Boots & Spurs =
Oola Feet -
Pigman Trotters (Feet) +
Sadness Shoes -
Skull Face Boots =
Spacesuit Boots =
Sully Feet +
Super Hero Shoes =
The Abominable Snowman Feet +
Troll Pebble Toes -
Varric Boots -
Yeti Feet and Shoes +
Hands
Baymax Gloves +
Bigfoot Hands +
Bing Bong Gloves +
Butch Claws +
CDA Hazmat Gloves -
CDA Hazmat Scanner +
Cheerleader Pom-Poms =
Claws of Hades =
Cosmonaut Arms -
Cosmonaut Gloves +
Cylon Gloves =
Dr. Maxim Wooden Hands +
El Montaña Gloves +
Fluff McCain Claws =
Garden Gnome Lantern =
Gopher Hands -
Gunter Hands -
Hildur Gloves -
Ice King Nunchaku +
Iron Bull Hands +
Junkyard Jim Claws (Hands) =
Littlefoot Hands -
Marshmallow Hands +
Mike Wazowski Hands -
Mr. Krabs Claws +
Mr. Molecule Test Tube +
Ocelot Gloves =
Ogre Spiked Smasher =
Oleg Gloves +
Patrick Star Hands +
Pigman Trotters (Hands) +
Plankton Hands -
Skull Face Gloves =
Spacesuit Gloves =
Sugar Skull Fingers -
Sully Claws +
Super Hero Gloves =
The Abominable Snowman Snow Cone +
Torch & Wristbands =
Varric Gloves -
Webber Hands -
Yeti Hands & Claws +
Head
The Abominable Snowman Head +
Legs
Anger Trousers -
Ape Legs =
Ballerina Tutu =
Baymax Leg Armor +
Biff Tannen (1955) Jeans =
Big Cop Small Cop Trousers =
Cheerleader Skirt =
Cosmonaut Space Suit Legs -
Cosmonaut Trousers +
Cowboy Trousers =
Cylon Legs =
El Guijarrow Shorts -
El Montaña Pants & Knee Pads +
Fluff McCain Leg Fur =
Garden Gnome Trousers =
Grass Skirt -
Hades Loincloth =
Iron Bull Trousers +
Marshmallow Legs & Feet +
Minotaur Legs +
Mobsta Trousers =
Ocelot Trousers =
Ogre Loin Cloth & Ankle Bracelets =
Oleg Trousers +
Patrick Star Shorts +
Sadness Trousers -
Skull Face Trousers =
SpaceSuit Trousers =
Squirrel Legs -
Super Hero Leggings =
Varric Trousers -
Neck
Anger Tie -
Baymax Wings +
Bing Bong Bowtie +
CDA Hazmat Backpack =
Cylon Backpack =
El Guijarro Cape -
Hildur Cape -
Junkyard Jim Collar =
Ogre Shoulder Plates =
Oola Backpack -
Super Hero Cape =
Troll Mossy Cloak -
Varric Scarf -
Torso
Anger Shirt -
Ape Chest =
Ballerina Leotard =
Baymax Body Armor +
Beta Test Vest =
Biff Tannen (1995) Shirt =
Big Cop Small Cop Shirt =
Bigfoot Body +
Bing Bong Jacket +
Butch Body +
CDA Hazmat Suit =
Cheerleader Vest =
Chris Body Box -
Cosmonaut Helmet +
Cosmonaut Space Suit Helmet -
Cowboy Duster +
Cowboy Shirt -
Cylon Body =
Dr. Maxim Robe +
El Montaña Crop Top +
Fluff McCain Chest and Arm Fur =
Garden Gnome Shirt =
Goblin Vest -
Gopher Body -
Gunter Body -
Hades Torso =
Hildur Body -
Ice King Robe +
Imp Body -
Iron Bull Armor +
John Body Box +
LBP Loves Chile Shirt =
LittleBigPlanet™3 - Rare Launch T-Shirt Pack (one size fits all) =
Littlefoot Body -
Marshmallow Body +
Mike Wazowski Body -
Minotaur Body +
Mobsta Suit =
Mr. Krabs Shirt & Trousers +
Mr. Molecule Body +
Ocelot Duster Coat =
Ogre Jerkin =
Oleg Kilt +
Oola Dress -
Opera Singer Dress =
Patrick Star Body +
Plankton Body -
Sadness Jumper -
Skull Face Trench Coat and Vest =
Spacesuit Top =
Sulley Body +
Super Hero Top =
The Abominable Snowman Body +
Tiki Carving =
Troll Mossy Tunic -
Varric Armor -
Webber Body -
Yeti Body +
Waist
Bing Bong Tail +
Cosmonaut Oxygen Tank +
Cylon Belt =
Grass Skirt +
Junkyard Jim Tail +
Minotaur Tail +
Ocelot Revolver & Belt -
Pigman Grass-Skirt +
Squirrel Tail -
Sully Tail +
Webber Spider Legs -
Customizing Swoop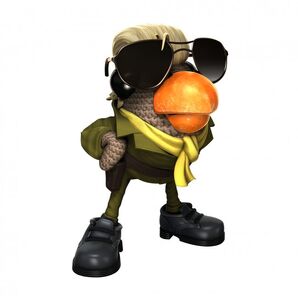 Head
Eyes
Alien Eyes
Button Eyes
El Jeffe Monocle
Glasses
Cosmic Mask
Miller Sunglasses
Mothman Aviator Goggles
Ship's Captain Shades
Stunt Bird Glasses
Hair
Head
Aviator Hat
CDA Hazmat Helmet
Cosmic Head
Cylon Raider Canopy
Dragon Head
Dragon Horns
Eagle Head
El Jeffe Feathered Hat
Helicopter Rotor Blades
Mech Suit Helmet
Mothman Ushanka
Painter Beret
Phoenix Crest
Ship's Captain Hat
Stunt Bird Helmet
Tailbird Head & Giant Eye
ThunderClap Crest
Toucan Head
Mouth
Draogn Mouth
El Jeffe Beak Guard
Mustache/Beak
Aviator Mustache
Helicopter Nose Cone
Nose
Alien Tentacles
Cosmic Beak
Cylon Raider Nose Cone
Tallbird Beak
Thunderclap Beak
Body
Feet
Aviator Boots
CDA Hazmat Boots
Dragon Feet - Has White toes, is dark brown with Black scales.
Dragon Feet - Has golden toes with black secondary colour, is red.
El Jeffe Boot & Peg Leg
Miller Boots
Phoenix Claws
Pigeon Feet
Quiet Boots
Spacesuit Boots
Thunderclap Claws
Toucan Feet
Hands
CDA Hazmat Gloves
Cosmic Wings
Dragon Wings
Mothman Wings
Phoenix Wings
Pigeon WIngs
Quiet Arm Wraps
Tailbird Wings
Thunderclap WIng Claws
Toucan Wings
Head
Pigeon Head
Spacesuit Helmet
Legs
Cosmic Legs
Cylon Raider Feet
Eagle Talons
Helecopter Landing Gear
Mech Suit Legs
Miller Trousers
Pigeon Legs
Quiet Fish Nets
Spacesuit Trousers
Tailbird Legs
Thunderclap Legs
Neck
Aviator Scarf
CDA Hazmat Backpack
Miller Scarf
Stunt Bird Cape
Torso
Aviator Jacket
Beta Test Vest
CDA Hazmat Suit
Cosmic Sleeves
Cylon Raider Hull
Dragon Body
Dragon Head
Eagle Body
El Jeffe Coat
Helicopter Cockpit
LBP Loves Chile Shirt
LittleBigPlanet™3 - Rare Launch T-shirt Pack (one size fits all)
Mech Suit Body & Arms
Miller Jacket
Mothman Torso
Painter Overalls
Phoenix Suit
Pigeon Body
Quiet Top
Ship's Captain Jacket
Spacesuit Top
Tallbird Body
Tasseled Stunt Jacket
Thunderclap Wings
Toucan Body
Waist
Dragon Tail
Eagle Tail Feathers
Mech Suit Engine
Phoenix Tail
Pigeon Tail Feathers
Quiet Webbing
Thunderclap Tail
Functions
Reset Costume - Reset sackboy to be naked again.
Random Costume - Pick a random costume from your collection.
Save Costume - Saves costume so you can use it again without all the fuss of putting it back together later on
Wash Costume - Clears your Sack person of all stickers and decorations. Also washes away ashes and paint that stick on the clothes.
Community content is available under
CC-BY-SA
unless otherwise noted.