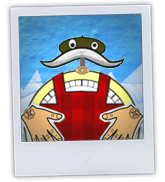 Alpine Run is the 5th area in LittleBigPlanet PSP. Clock Hans is the Creator Curator of this area, which contains 3 snow themed levels and 2 mini-levels. This level is based on western Europe, mostly Germany and a bit of Russia.
The first level is Mountin' Excitement, where you fix the clockwork; followed by Peak Performance, where you fill a Hot air balloon. The last level is Dogged Determination, a level involving a St. Bernard.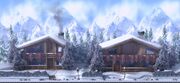 Levels
Minigames
Music
Feel AM by Lindstrøm & Prins Thomas
On Time by Stereo de Luxe
Bouchez by Stereo de Luxe
Fondue, Fondon't by Jim Fowler
Oompah Lumper by Jim Fowler
Community content is available under
CC-BY-SA
unless otherwise noted.